Advertisement
By Mariel Padilla, The 19th
Rep. Gwen Moore remembers the day a constituent called her office with a "fantastic, jaw-dropping story" about Black women's contribution to the Second World War. The constituent's mother, Anna Mae Robertson, was one of six surviving members of the country's first and only all-Black women's unit to serve overseas during the war.
"I had never heard about any Black women being deployed over in Europe, and certainly none who were so heroic as to have faced bombs, living under fire and in discriminatory conditions, in the cold and with rats running around," said Moore, a Wisconsin Democrat who represents the Milwaukee area.
It's a story that is finally getting its day in the spotlight, with recognition from the highest levels of the U.S. government: Congress voted 422-0 at the end of February to award the unit with the Congressional Gold Medal. The bill, introduced by Moore in the House and Sen. Jerry Moran of Kansas in the Senate, now awaits President Joe Biden's signature. The medal will be given to the Smithsonian Institution.
Led by Lt. Col. Charity Adams Earley, the highest-ranking Black woman officer at the time, the 850-woman battalion departed from New York in 1945 for England and later France. The unit included medics, dining hall workers, police, transportation, administrative and other support service members. Their mission: processing millions of letters and packages that had been backlogged, unopened and collecting dust for months and even years, a crucial task that kept soldiers connected to their families.
"The only way to communicate was through the postal service," Moore said. "Wives didn't know how their husbands were doing. Mothers didn't know how their sons were doing."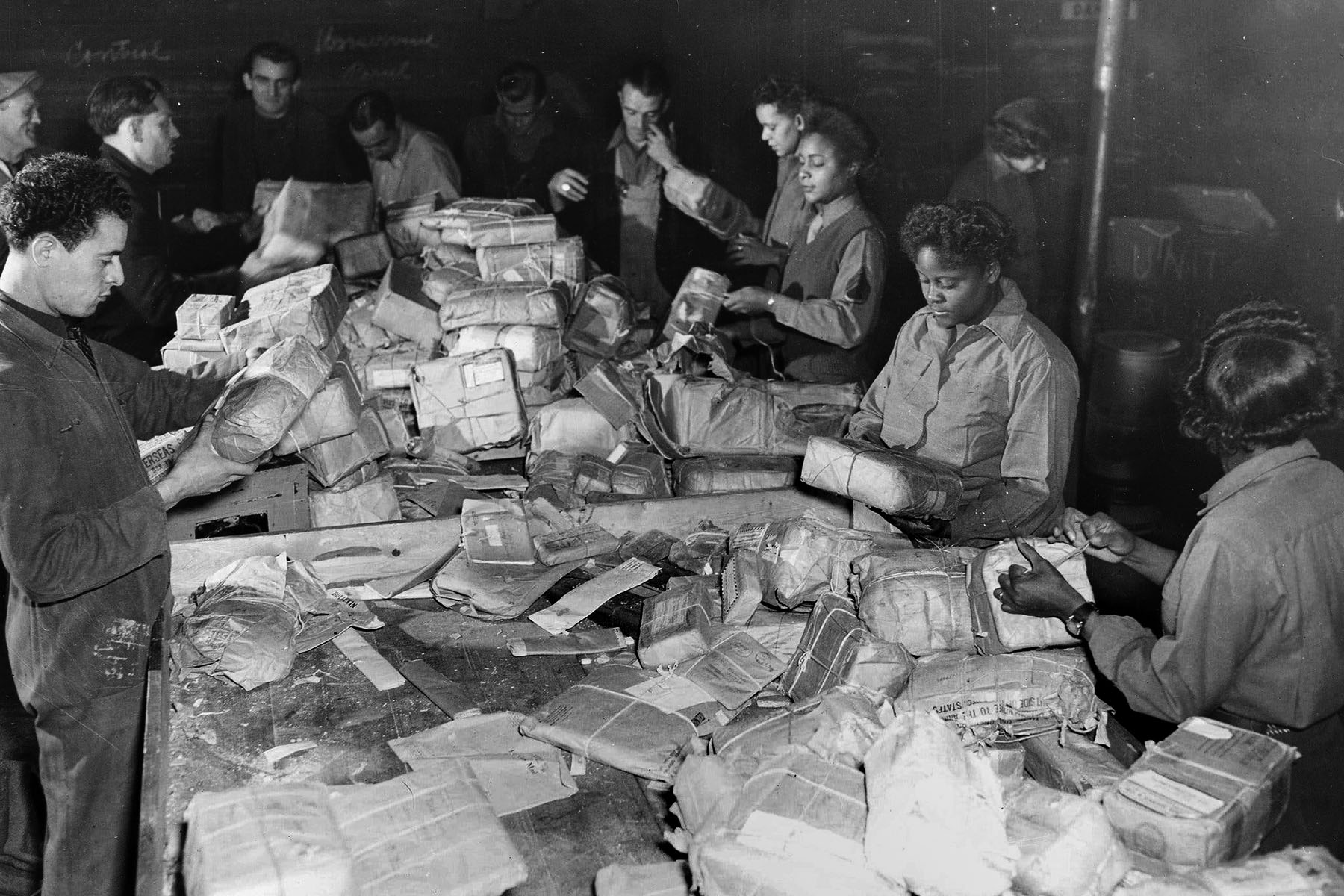 These women worked around the clock. Many mailbags had been incorrectly addressed, destroyed by rodents or the elements. And many of the letters and packages were destined for soldiers with the same or similar names (For instance, there were more than 7,500 Robert Smiths serving during the war.)
Despite the challenging conditions, the women completed the task in three months, far quicker than the six to twelve-month estimation. Their motto: "No mail, low morale."
"They deployed these Black women into the war theater — and they performed miraculously," Moore said.
Nearly eight decades after the United States sent the Army Corps 6888th Central Postal Directory Battalion — also known as the "Six Triple Eight" — overseas, the government has formally recognized the unit.
"It has been an honor to meet members of the battalion and help lead this effort," Moran said in a statement. "Though the odds were set against them, the women of the Six Triple Eight processed millions of letters and packages during their deployment in Europe, helping connect WWII soldiers with their loved ones back home — like my father and mother."
At the time, the Army was still segregated and the Six Triple Eight was widely seen as an experiment. President Franklin D. Roosevelt created the Women's Army Corps in 1943, and despite the former president's orders, the Army remained segregated until President Harry Truman signed legislation in 1948. First Lady Eleanor Roosevelt joined Mary McLeod Bethune, the founder of the National Council of Negro Women, to advocate for the inclusion of Black women within the corps.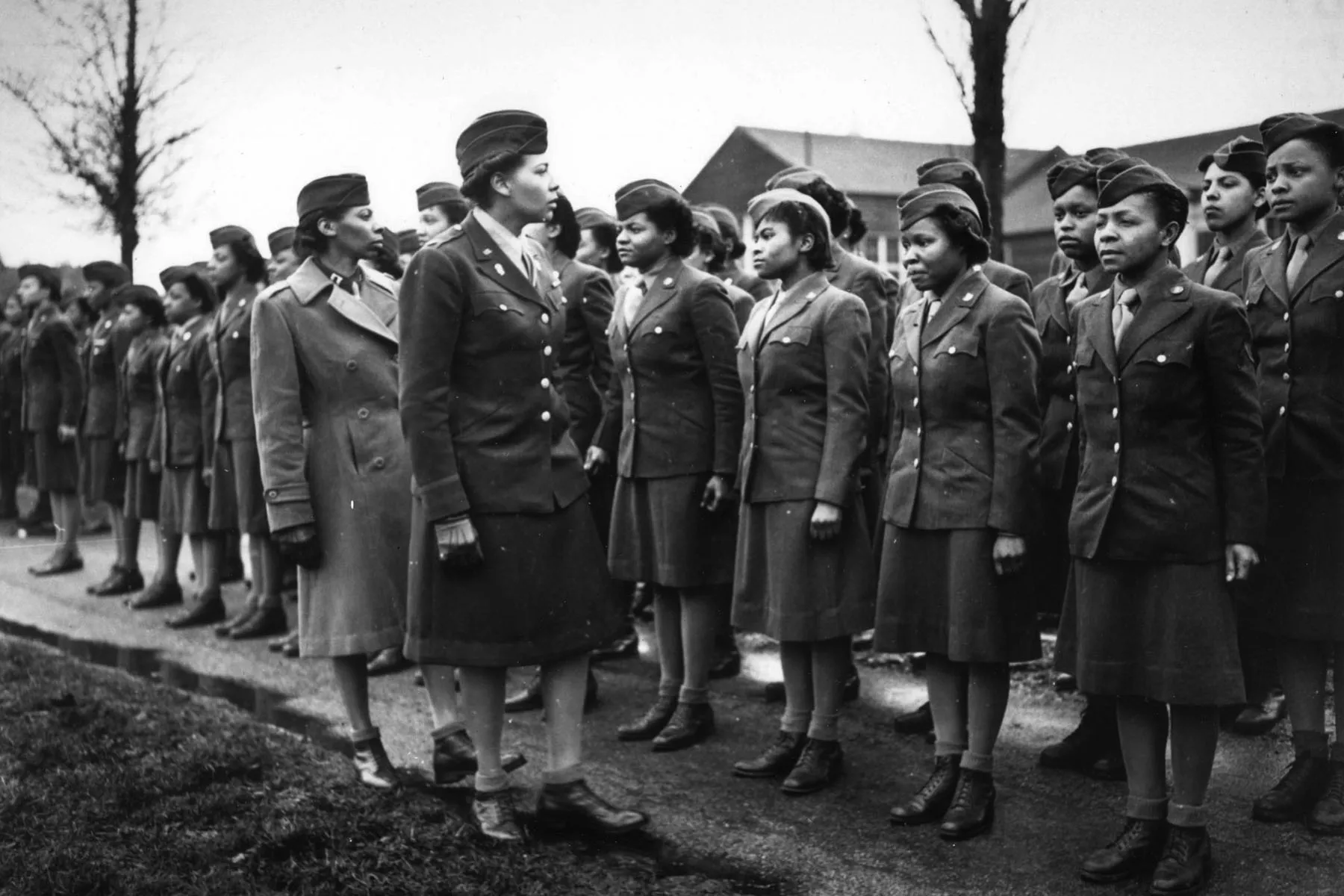 For decades, the Six Triple Eight received little to no attention and many members assumed their legacy would be lost. Then in 2018, a monument was erected in Fort Leavenworth, Kansas, to honor them. Shortly after, Robertson and her daughter spoke to the American Veterans Center, providing an oral history for posterity.
Advertisement
"My brother was in the Navy, and I just decided I wanted to be in the Army," Robertson said. "I guess I felt as though I wanted to do something … I was very excited. It was something that I had never done before, but I managed."
Several families of Six Triple Eight veterans were in Washington, D.C., for the signing ceremony with House Speaker Nancy Pelosi, Moore said, though Robertson could not make the trip.
"We're going to have a huge ceremony in Milwaukee," Moore said. "Her daughter immediately sent us an email just enthusiastic and overwhelmed and thrilled."
And on Sunday, they did just that, celebrating Robertson's contributions – just in time for her 98th birthday.
Editor's note: This article was republished from The 19th via a Creative Commons license.

---
Keep Christian Media Diverse!
Faithfully Magazine emerged in 2016/2017 with the mission to keep Christian media diverse by centering our content on Christian communities of color for an ethnically-inclusive audience. In that time, we've made an impact on Christian media and achieved meaningful milestones. But we need your support to keep going.
In addition to partnering with advertisers, maintaining a subscription program, and exploring paid live events, we rely on the generosity of readers who see value in our work and in our mission.

We invite you to join us, and keep walking with us, in our mission.

Every amount, big or small, empowers us to stay the course.
Here are a few ways you can join us:
We are grateful for your support. Thank you!
---