By Riza Casidy, Deakin University
Church attendance in Australia is declining – but Australian megachurches are growing globally. Hillsong, Australia's largest, known for its sophisticated marketing techniques and popular music is now a powerful brand with 1.4 million Instagram followers and 1.8 million YouTube subscribers.
Hillsong Music, with its three "sub-brands" – Hillsong United, Hillsong Worship, and Hillsong Young & Free – has had songs in the ARIA Top 10 chart and the US Billboard Top 50 annually since 2007. One of its songs, What a Beautiful Name, recently won the Grammy Award for best contemporary Christian music performance/song.
The online popularity of the Hillsong brand has helped the church expand its physical presence too. Founded as a single church in the suburbs of Sydney over 30 years ago, Hillsong now has 80 branches in 21 countries. Over 112,000 people attend its services every week globally.
Another Australian church, C3 Church Global, founded in Sydney over 30 years ago, has grown internationally with over 450 churches in 64 countries. Meanwhile, Planetshakers Church, founded in Melbourne in 2005, has nine locations with four international branches in the US, Singapore, Switzerland and South Africa.
The latest census shows the proportion of Australians identifying as Christian is 52%, down from 72% just over 30 years ago. Furthermore, less than 12% of Australians attend religious services weekly.
In Australia, Pentecostal church membership increased from nearly 220,000 in 2006 to 260,500 in 2016. On the other hand, traditional churches such as Uniting Church experienced a steady decline from over 160,000 weekly attendees in 1990 to 97,200 in 2013. Similarly, the Catholic Church experienced a decline in weekly attendance from over 708,000 people in 2006 to 662,000 in 2011 (the results of their 2016 study on mass attendance are not publicly available).
Australia's largest megachurches, which all identify with the Pentecostal movement, have a strong, unique brand that appeals to Millennials. They have a strong social atmosphere (e.g. sports activities, youth camp) and a dynamic religious service with upbeat music that emulates a secular music concert.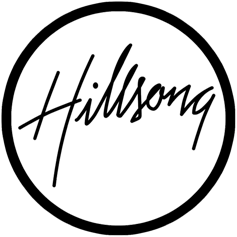 Such an experience contributes to the strength of the church brand; people can go to any of these churches' locations throughout the world and have an almost identical worship experience. Whichever Hillsong branch they go to, they will sing the same songs and listen to similar sermon messages.
Both Hillsong and Planetshakers have logos. Hillsong uses this logo on all of its product lines (e.g. books, CDs), which are on sale in all locations. This is the practice of church franchising at its best.
While Australian-based churches like Hillsong and Planetshakers rely on their music to build their global brand, many megachurches in America build it around the strength of their pastor's persona. These celebrity pastors have undoubtedly helped their churches to grow – some of America's megachurch pastors have amassed more followers than their own churches. (Elevation Church, for instance, has a brand built around its lead pastor, Steven Furtick, who has a million Instagram followers.)
The growth of Australian Pentecostal churches is much more remarkable considering such growth is not built around charismatic leaders' personas, but rather by creating a vibrant, relevant worship experience that suits the needs of their target audience. Gone are the days of church organs and clergy uniforms. Most Pentecostal worship services involve upbeat music and motivational messages delivered by casually dressed preachers.

These Pentecostal churches are reaping the benefits of using effective marketing and branding strategies. Clearly, there is a need for more traditional churches to re-invent themselves and adopt a market-oriented approach in designing their services.
Editor's note: This article was originally published on The Conversation. Read the original article.
---
Riza Casidy, Senior Lecturer in Marketing, Deakin University
Advertisement